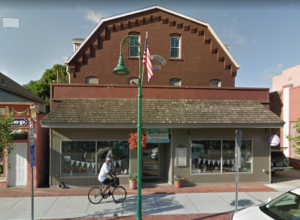 Swift Waters Artisans in downtown Willimantic has been my heart for more than a decade. I worked with great people who were supportive and inspiring. I have been proud to be a part of it.
And yet last month was my last month as a member. Life brings us changes. The alteration aspect of my business has grown and I haven't had the time to do it all. After lots of soul searching I decided to keep my work within the confines of my shop/home on Pleasant Street and gave notice that I was leaving Swift Waters.
If you are looking for my bags or hats or clothes please get in touch. I have some inventory here and will be making more in the coming months.
I encourage you to continue shopping at Swift Waters Artisans' . They keep down town alive and well.