Hemming
Jeans, skirts and jacket sleeves, formal and informal dresses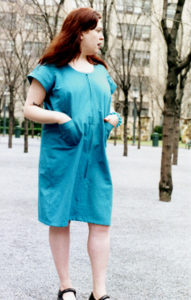 Repairs
Patch a sleeping bag, replace a zipper, sew on buttons, fix a torn jacket, take a waist in or let it out, darn sweaters. The list goes on.
Let me know what you need and we can work it out.
Original Clothing and Bags
Bring me a garment to copy or a pattern you want made. Tell me your idea and we can talk it over. I learned pattern making at Fashion Institute of Technology and have been making patterns for myself and others since 1995.